Here are some tools and resources that I recommend.
Note:  Some of the links below are affiliate links, which means that at no additional cost to you, I will earn a commission if you decide to make a purchase.  I recommend them because they are amazingly helpful, not because of the small amount of money I get if you decide to buy them.
Education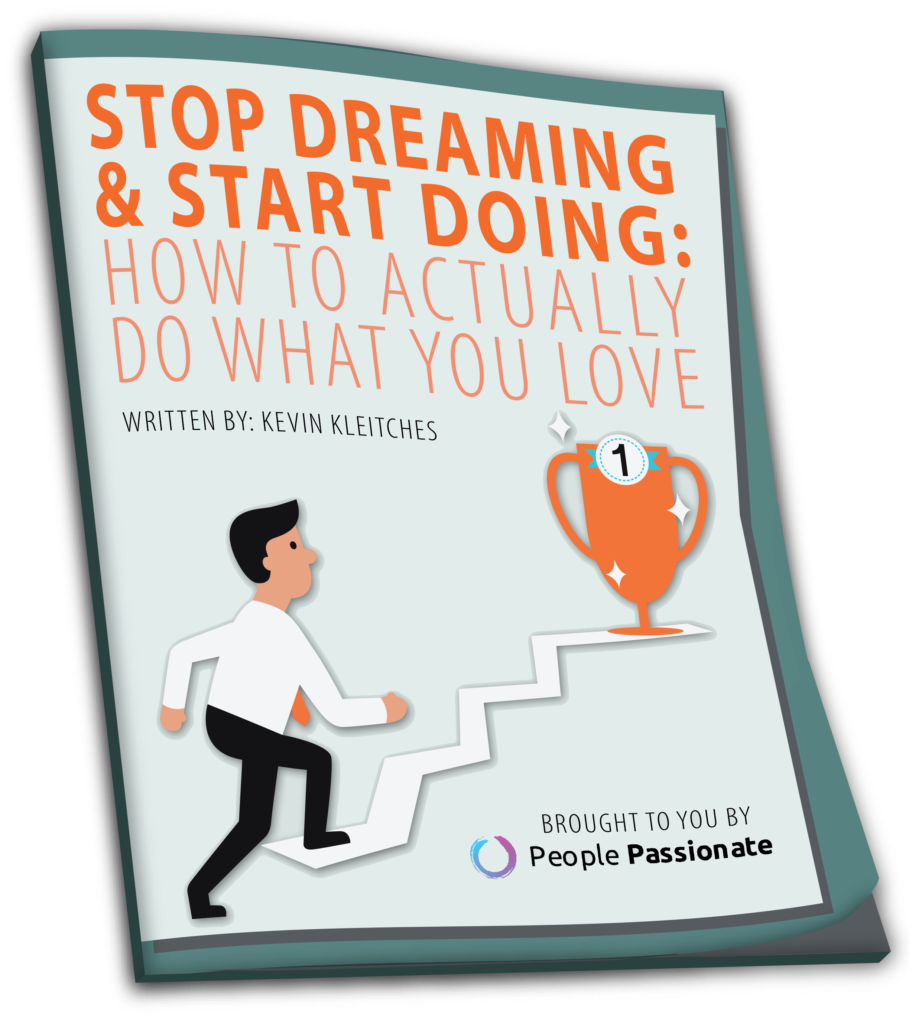 Stop Dreaming and Start Doing: How to Actually Do What You Love – My free, 11-page guide designed to motivate you to take actions towards your ideas.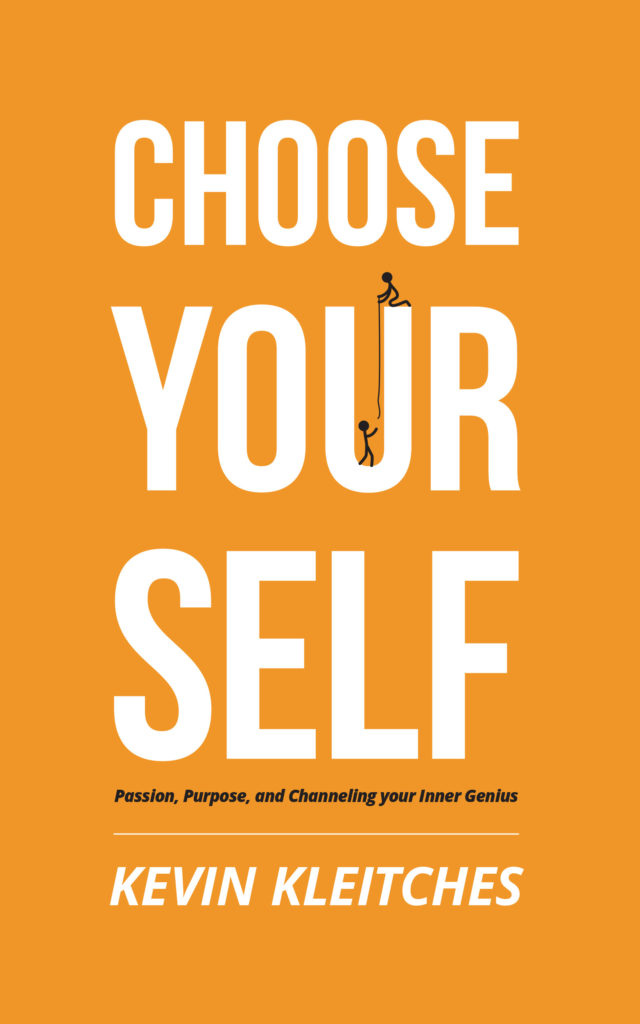 Choose Yourself: Passion, Purpose, and Channeling Your Inner Genius – This ebook is a collection of my most popular blog posts. The book is organized into six sections: Finding your calling, pursuing your passion, overcoming resistance, standing out, improving your craft, and interviews with different artists and entrepreneurs who have succeeded in making a name for themselves through their work.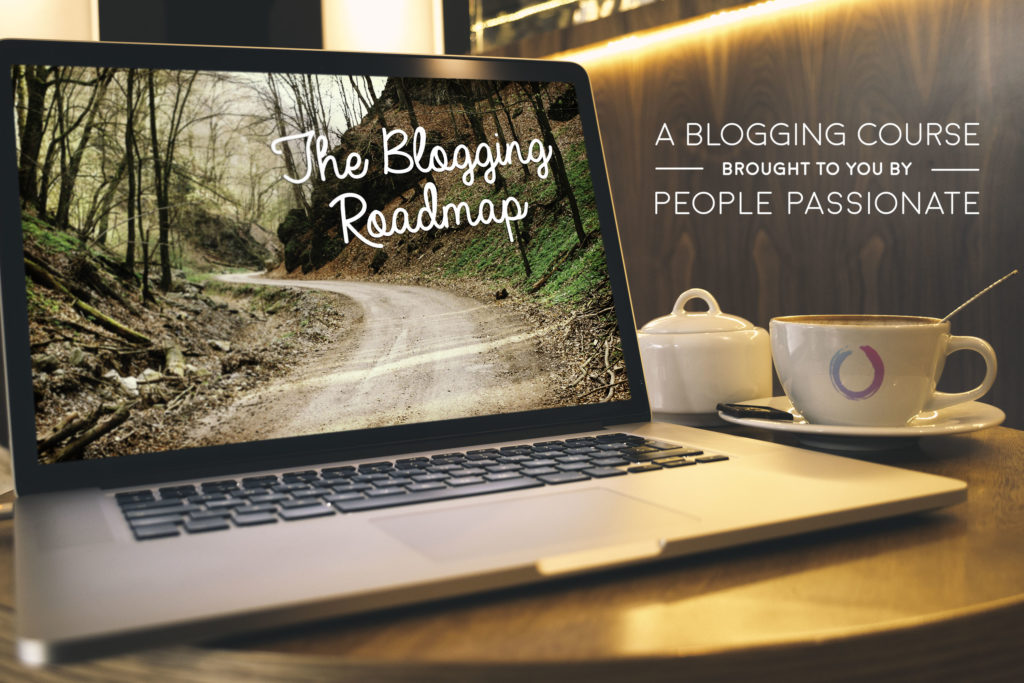 The Blogging Roadmap: Initially an email course that has since been adapted into an ebook — this is a comprehensive course on how to start a blog, grow a following, and build a business around your personal platform. In this book, I've taken everything I've learned about blogging and distilled it into 14 easy-to-digest lessons, each with a specific action-item designed to keep you making progress.
Blogging Tools
WordPress: Without a doubt the most popular blogging platform out there. This link will take you to the Bluehost page where you set up your self-hosted blog.
StudioPress: Some of us don't have a design bone in our body. That's why it's smart to leave it to the professionals. StudioPress offers beautiful themes that help your blog stand out.
Online Shopping Cart and Distribution
Paypal: Online payment system that makes sending invoices and receiving payments a breeze. Free to set up.
Gumroad: If you plan on selling physical or digital products, Gumroad is the best option out there. They make selling easy, so all you have to focus on is creating your art.
Books
Daily Rituals: How Artists Work – This fascinating read offers insight into the lives of artists throughout history, and some of their unique (and sometimes bizarre) everyday rituals. Every person's creative process is different, but a few habits seemed to be pretty common: drinking, walking, and social interaction. Reading this book makes the artistic struggle more bearable; it's comforting to know that even the great ones doubted their work, and persisting through when you believe in your art is worth it.
Show Your Work! – We live in the information age, and there has never been a better time to create and share your work. Kleon once again inspires, encouraging us to not just show the results of our labor, but the process as well. This short but powerful read is sure to give you ideas on how you can get creative with sharing your creativity.
Steal Like an Artist – It's hard to put into words the ambitions of an artist. There's this innate desire to create, inspire, and move people. This bite-sized book does a terrific job of helping people embrace their inner artist. It's refreshingly personable — as if it's written by your best friend who's encouraging you to keep fighting the good fight and work on your art. I learned some very useful tips from this book (among them: having an analog and digital workspace, don't underestimate the value of being tactile!).
The Dip – If there's one thing I learned from this book, it's that everyone eventually hits a wall. It's how you proceed once you're there that determines whether you'll be mediocre or great. This book teaches you to recognize a dip when you're in one, and encourages you to push through and not settle for anything but greatness. One of my favorite quotes (of many) in the book: "It's human nature to quit when it hurts. But it's that reflex that creates scarcity." Seriously, read this book.
Jab, Jab, Jab, Right Hook – Just when you think you know all there is to know about social media marketing, Gary comes out with this book and absolutely blows you away. It's amazing the amount of insight he was able to illuminate on every major social media platform. Reading this changed the game for me in terms of how I publish content to my audience. Gary challenges you to step your game up and think critically about exactly what you're putting out when you post content on Facebook, Twitter, Instagram, Tumblr, Pinterest, and more. An absolute must-read for anyone who's serious about marketing on social media (and you should be).
Linchpin – I was late to the game when I discovered Seth Godin. Seth is one of my biggest inspirations and there wasn't one thing I disagreed with him on in this book. In Linchpin, he implores you to start creating art and making a difference in this world. He doesn't promise that this will earn you a living — but he does promise that creating art and doing what you love will open up opportunities. This is more than a business book, it's a way of life. Linchpin has earned a spot in my Top 10 Favorite Books list. If you aren't already, get on his email list and prepare to be inspired daily. (Fun fact: I wrote Seth an email and he personally responded the very same day. Super awesome guy.)
The $100 Startup – When I was getting started in my entrepreneurial journey, I came across a lot of literature geared towards bigger businesses. But I wasn't interested in building a corporation, I wanted to start off with something small — something that didn't require a lot of startup capital. I searched Amazon and found out about this book. I'm the kind of person that loves to hear testimonials; stories of how exactly people decided to pursue something and the setbacks and triumphs along the way. This book motivated me to keep pushing.
Mastery – Admittedly, I'm absolutely obsessed with Robert Greene's work. Obsessed. I want to recommend all the books I've read by him (The Art of Seduction, The 48 Laws of Power) but in an effort to keep things relevant to the theme of this site, I'm recommending Mastery. Greene does a fantastic job of giving you historical examples of people in history who employed specific strategies to become masters of their craft. Make no mistake, mastery doesn't just happen — it's intentional. This is without a doubt one of the top five books I've ever read. I recommend this to anyone who identifies themselves as a creator.
The 4-Hour Workweek – I recommend this book to everyone that has a burning desire to challenge their lifestyle. If you consider yourself a creative person, whether you're an artist, an entrepreneur, or someone that just wants to do more with your life and escape the drudgery of the 9-to-5, this book will certainly not disappoint.
Outliers – Gladwell makes a compelling argument in this book that success often involves a little bit of luck too. As a creator, I found this book interesting because it reminded me to stay grounded. It's easy to have lofty expectations for ourselves but it's important to stay realistic. Success is a combination of working hard, working smart, and being in the right place at the right time. A fascinating read.
The War of Art – One of the absolute best books anyone can read if you're struggling to get or stay motivated. Procrastination and self-doubt are where dreams go to die. Pressfield confronts these creativity killers head-on in his book. He personifies the antagonist of creativity by labeling it "resistance." As creators, resistance is something we all face. Those who overcome it are rewarded with success. Those who succumb to it are forever doomed to wonder, "What if." I found it pretty difficult not to sit down and just write like a madman after finishing this book.
How to Win Friends and Influence People
 – Growing up, I had always heard about this book. I didn't decide to read it until last year, when I was browsing around in a thrift store. A copy was laying around on a table and it cost a quarter to buy. How could I pass that up? Once I started reading it, I couldn't stop reading. Hands down, it is the best book I have ever read on how to talk to and connect with others. Everyone needs a copy of this in their personal library.
On Writing – I picked up this book while I was in college when I wanted to improve my writing. My creative writing professor at the time recommended it to the class and I immediately went out and bought it. Aside from being a fascinating read into King's success with his first manuscript, Carrie, he gives excellent, practical suggestions on how to improve your writing. One of his suggestions has stuck with me to this day, cut the fat. Often we can take something we've written, cut the words in half, and say the exact same thing with more efficiency. If you're a writer (which honestly almost all of us are, we just might not realize it), this book is a must-have.