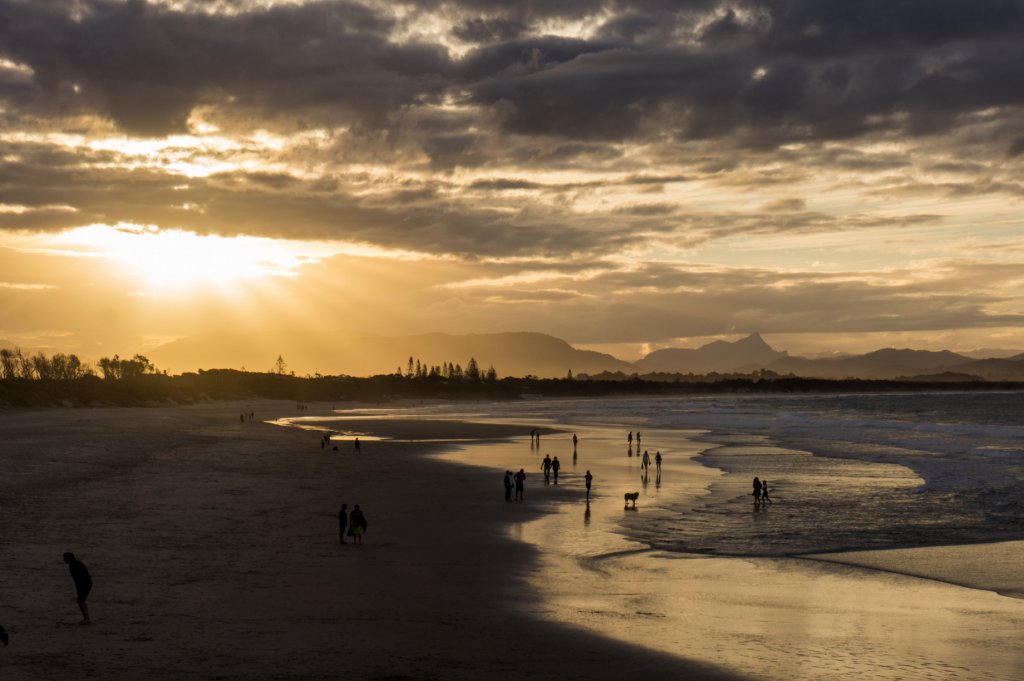 If you would have told me at the end of last year that I'd be an employee again, I wouldn't have believed you. Yet here we are at the end of 2015, and I'm indeed working a full-time job. A lot of things have happened that led to this point, which I'll cover in this post now:
After leaving my career in mental health field, I started 2015 on a clean slate. The plan was simple: write blog posts and take lots of photos. Not a very sophisticated plan, but a plan nonetheless. As I advise anyone who wants to give working for themselves a shot, I had a few months worth of savings to rely on if things were to get tight. That proved to be a smart decision.
It's easy to romanticize the perks of working for yourself. You're allowed to wake up whenever you like, you don't have a boss to answer to, and your income potential is virtually limitless. But there are downsides too.
Being a blogger and freelance photographer meant that I had to wear many hats. I was in charge of social media management, content marketing, advertising and outreach, billing, you name it. When you're an employee, you generally specialize in a few tasks. As a freelancer, you have to do it all.
But mid-year, I was starting to feel the pressure. I was making ends meet, but I wasn't earning a comfortable living. If I wanted to succeed, something had to give. My time was being split between too many different projects. As the saying goes, one who chases two rabbits, catches neither.
As much as I enjoyed writing in my blog, I didn't have a substantial enough income to justify spending most of my time working on it. I've always viewed my blog as a place to create and inspire — without the pressure of needing to support myself with it. I did make some money this year with it — I created a blogging course back in May and published a small ebook in September that both sold fairly well — but ultimately, I knew photography presented the bigger income opportunity.
Interestingly, right around the time I decided to scale back my blogging and focus on my photography, I landed a position as an academic advisor at my local university. At first, I was worried about going back to the working world. Would I be able to adapt? Was I just going to end up hating it like I did most of my jobs? After talking it over with Rachel though, we decided that it couldn't hurt to take the position and test the waters.
It turns out, I totally love the job. Advising college students was something I was totally primed for, as I'm passionate about helping people find their way. Plus, the consistent income took a lot of pressure off and allowed me to focus on creating my best work with my photography. Unexpectedly, my photography income didn't even take a dip. I wasn't able to shoot during the week since I had to work, but that just made me more motivated to line up shoots on the weekends.
The Numbers
Kevin Titus Photo: $9,293.46
People Passionate: $509
Curbside Detailing: $540
Admittedly, these are very modest numbers. Certainly not anything anyone could make a living with. But this year was such a huge stepping stone for me. I realized the enormous potential of creating value and marketing it to the right people. My blogging course was the first product I had ever created and I'll never forget the morning I woke up to a few Paypal notifications telling me people had paid for the course. What a feeling!
Goals for 2016
Kevin Titus Photo: I'd like to continue improving on my craft. I have a bad habit of learning one or two new things and coasting with my new skill sets for too long. I want to constantly improve and push myself by getting feedback from photographers who are better than me, learning new techniques by watching Youtube tutorials, and maybe even attending a workshop or two. I also want to make a better effort to get more exposure to my work by collaborating with modeling agencies and big brands.
Curbside Detailing: This side-hustle of mine has shown great signs of promise in that it requires so little work but provides passive income whenever someone needs a detailing job done. I'd like to market it better so that I can consistently hit at least four figures of passive income every month.
People Passionate: While I grew my email list quite a bit this year, it was becoming clear to me that many people were signing up because they were interested in getting the free guide that I created (which was used as an incentive to sign up). And that was totally cool with me; the more the merrier! But things started to become a problem when the weekly emails I sent out were getting reported as spam by some of these subscribers. The reason, I suspect, is that many of these people subscribed to get the free guide, then forgot to unsubscribe and mistakenly thought I was some random person spamming them with emails every week. This was quite frustrating, to say the least.
That's why I made the tough decision sometime in November to end my email list and start fresh. I switched from AWeber (where I was paying nearly $30 a month) to MailChimp and started a new email list. This time, I wanted to try something different. There are no incentives, bribes, or bonuses for signing up. I only want people who are genuinely interested or inspired by my writing.
With that being said, my goals for this blog are simple. Write passionately and write consistently. Connecting with my followers through this blog is one of the most fulfilling things I've ever done, and I want to keep this project going for as long as I can.
Personal: One of my biggest character flaws is sometimes being too "connected" and accessible. I love the internet and social media, but I want to make a better effort to be mindful of the people I'm with and the surroundings I'm in. A lot of things happen that we tend to miss when our face is buried behind a screen.
Oh, one more goal. I'm going to bench 300 pounds this year. Personal best so far is 260, so I have my work cut out for me, but it's going to happen.
See you next year. 🙂