Posted by Kevin Kleitches on June 3, 2014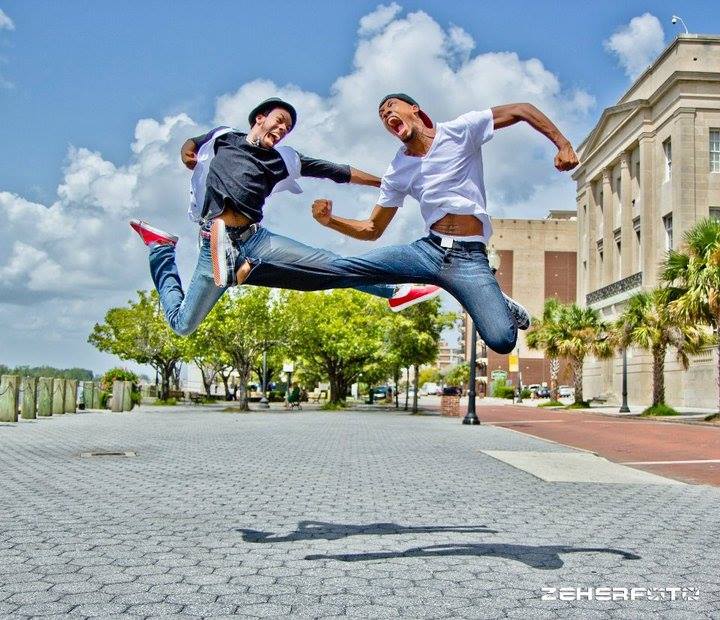 Keith and PJ met each other in middle school. Immediately recognizing the creative talent and drive they both possessed, they became best friends.
Fast forward to now. The two of them both work and live in Los Angeles and spend every minute of their free time working on the entertainment company they created: ScrewUp TV.
But their journey hasn't been without challenges.
In today's episode, I chat with Keith and PJ about how scary it was to leave their comfortable lifestyle in North Carolina to pursue acting and producing in Los Angeles. The two of them discuss how important it is to remain steadfast in your creative journey, how critical it is to not become discouraged by criticism, and how they make ends meet while pursuing their passion.
Keith explains how he works on his craft even while working a shift at his part-time job:
 "At Buffalo Wild Wings I do a thing where, depending on the table, I'll act like a different person just to work on my acting ability."
Keith and PJ go on to dispense great advice for those of you who want to take action and follow your dreams.
Click here to download this podcast episode. (Right Click -> Save As)
Subscribe via iTunes or Stitcher
Inspirational Quote:
For us to literally drop everything, leave our family, leave everything we've ever known…was extremely scary. But we knew what was going to come out of it — we knew that if we didn't do this we'll regret it for the rest of our lives or always wonder 'what if.'
Connect with ScrewUp TV:
You can stay up to date with ScrewUp TV by checking out their site. They can also be found on Facebook, Instagram, Twitter, and Youtube.
Thank You For Listening
Thank you so much for listening to the show. If you enjoyed it, please show your support! Sign up for personal email updates from me here. You can also rate us on iTunes, or give us a like on our Facebook page. Lastly, you can always reach me by e-mail at kevin [at] peoplepassionate.com. I answer every email. Thanks again!