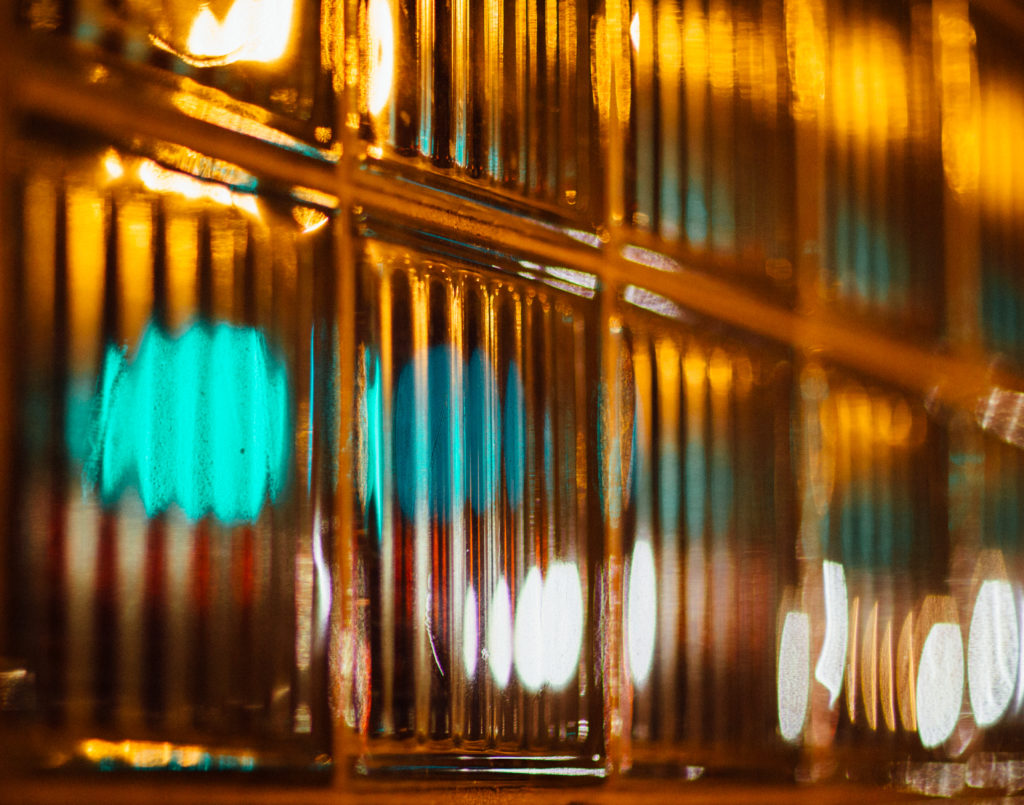 Last July, I decided to embark on a simple mission: I was going to post a new photo on Instagram every day for one year. It's called a Project 365, and the goal is to challenge yourself to consistently create and share something new with the world. Today is the last day of my Project 365. So much has happened in one year: I collaborated with makeup artists and hair stylists for the first time, I photographed my first wedding, I completely overhauled my editing style and workflow, I broke the five-figure mark in earnings, I upgraded my equipment, I found a full-time job, I left my full-time job, and oh, I got engaged :).
Here are some of the most valuable takeaways I've gained over the past year:
You are responsible for your own success
"I am a great believer in luck, and I find the harder I work, the more I have of it." -Abraham Lincoln
Just a few months ago I found myself sinking deep into a creative slump. I was feeling down about my work and the direction of my life in general. But that's when I realized something: I noticed that it was usually after work when I didn't have anything on my calendar that I started having these negative thoughts.  So I made a promise to myself: I would keep my calendar booked with photoshoots and meetings for six days of the week (leaving myself one day a week to regroup), ensuring that I stayed busy and productive. Once I started doing this, things started happening. I received inquiries for headshots, weddings, business events, and more. The more I was out showing my face to the world, the more opportunities were being presented to me. The recipe is simple: Hustle hard, and let serendipity take over.
Don't be afraid to market yourself
In order for your creative side-hustle to thrive, you need to make money. That means you have to market yourself. Most people (including myself, when I first started out) get an icky feeling at the thought of being so self-promotional and salesy. But marketing yourself doesn't have to mean being pushy or asking everyone to buy your product or service. Marketing is simply making sure you're relevant in the places where people spend their time. Create things that people like and share where people will see it.
Know your worth
No matter how good you are, there is always going to be someone who wants you to work for less than you're worth. When you're first starting out, you might not even know what you're worth. It can be hard to quantify your experience and skill sets and place a monetary value on them. If you haven't quite figured that out yet, that's okay. Just know that at some point, you're going to have to arrive at a figure that you think is an accurate reflection of what your time and expertise is worth. If someone isn't willing to pay that, they're not your client. Respect yourself and your work. (To play devil's advocate to my own point: All of this is assuming you have a good amount of self-awareness and know your own strengths and weaknesses. If you're finding that no one is willing to pay the prices you've set for yourself, you may want to reconsider if your work is worth the price tag.)
Don't be afraid of rejection
I'm not afraid of asking people if they'd be interested in my services. If I think someone might want their photos taken, I'll tell them about what I offer and give them my rates. Other photographers seem to take issue with this approach, stating "I would never charge someone if I approach them first."
But here's how I see it: I'm advertising a product I believe in. I know that if someone decides to hire me, I'm going to make sure they get amazing photos. I'm proud of what I can deliver, so naturally I want to tell everyone I can about what I can do for them. Of course not everyone is going to be interested, that's expected. But if even 10% of people say yes, that's 10% more income that you otherwise wouldn't have if you didn't ask in the first place.
Invest in yourself
Most photographers I know are resourceful. They'll do what they can to avoid spending money on expensive equipment if they can settle for a cheaper alternative (or even make their own version, in some cases). They prefer to learn techniques through trial-and-error rather than pay someone to teach them. And you know what? There's nothing wrong with this mentality — especially if you love the challenge of learning something on your own. But for me, I've learned that I value my time the most these days, and I'm willing to invest in the tools I need to get where I want to go, faster. No one wants to shell out money for anything, but think about the potential return on investment when deciding whether or not to buy that new camera, fancy lens, or retouching tutorial. The benefits just might justify the expense many times over.
Embrace the ebb and flow of self-satisfaction
There are times that you're just not going to be happy with your work. It's important when you feel this way that you don't quit. I've spoken with many, many talented photographers in the past year. All of them with varying styles, experience levels, and social media followings ranging from 1k to over one million. No one is immune to self-doubt. One day you'll be really proud of your work, the next day you'll get down on yourself and want to give up. Remember: it's this creative drive that keeps pushing us to improve. Without it, there would be no point to doing what we do. Celebrate the moments where you feel proud of how far you've come. Let your progress propel you forward. And if you're ever feeling down about your art, remember that there are people out there looking at your work hoping to get to your level one day.
Change your perspective
A few months ago I met up with another young photographer who was interested in getting into portrait photography. He specialized in cityscapes and street photography, which coincidentally was something I was interested in learning more about. When we got together to go shooting, I noticed that he took many of his photos while crouched low to the ground, something that I rarely did, if ever. During our urban exploration, I also noticed that he would stop, gaze, and photograph things I would have never thought twice about. Corners of rooftops, the reflection of the clocktower through a store window, the expressions of children as they stared in fascination at a store worker making fudge at a dessert shop. Later, once he edited those photos and showed them to me, I was completely blown away. These were more than just photos, they were visual stories.
Sometimes we just need to change our perspective. We're so used to looking at life through the same lens that we can miss the beauty around us. Now I realize that magic is everywhere, it's just up to us to capture it.
To read more photography-related posts, join my email list.