Posted by Kevin Kleitches on September 23, 2016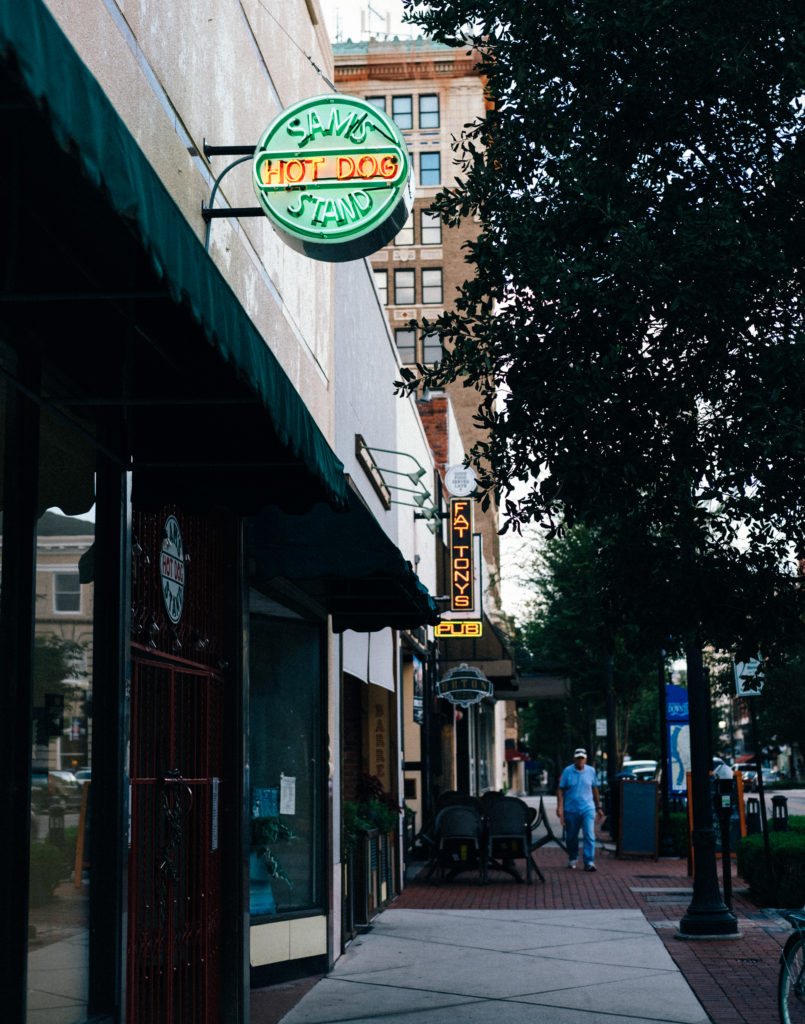 I've felt a bit uninspired for a little while now. At some point my photography started to feel stale and unoriginal. Instead of feeling excited and challenged, I was just going through the motions. Everything I created seemed to be aimed more towards an audience of faceless people whom I would never meet.
Yesterday while walking around downtown with my friend Irina, I started taking photos of random things. Nothing new or particularly exciting — I've seen these things a thousand times before.
Irina even laughed at me, "Why are you taking a picture of that sign?"
But I didn't see it as just a sign. For some reason, the scene stood out to me. The sign of a local business on a quaint city block, with The Murchison Building — a structure that was built over one hundred years ago — looming in the background.
To me, this image is the perfect juxtaposition of historic and modern. If only these streets could talk, imagine all the things they've seen — people growing older, businesses that have come and gone. Maybe it's just me, but the municipal history of this town is palpable. It's one of the reasons I love this place so much.
I think we all lose our way every once in a while. What's important is recognizing why you feel lost. Sometimes it's because you're trying to find your way home, when your home has changed.
I've decided to be more intentional with the art I create. No more going through the motions. No more doing what everyone is doing. I've found my way again, and it feels good.